Kramberger: City council members should keep a civil tone on social media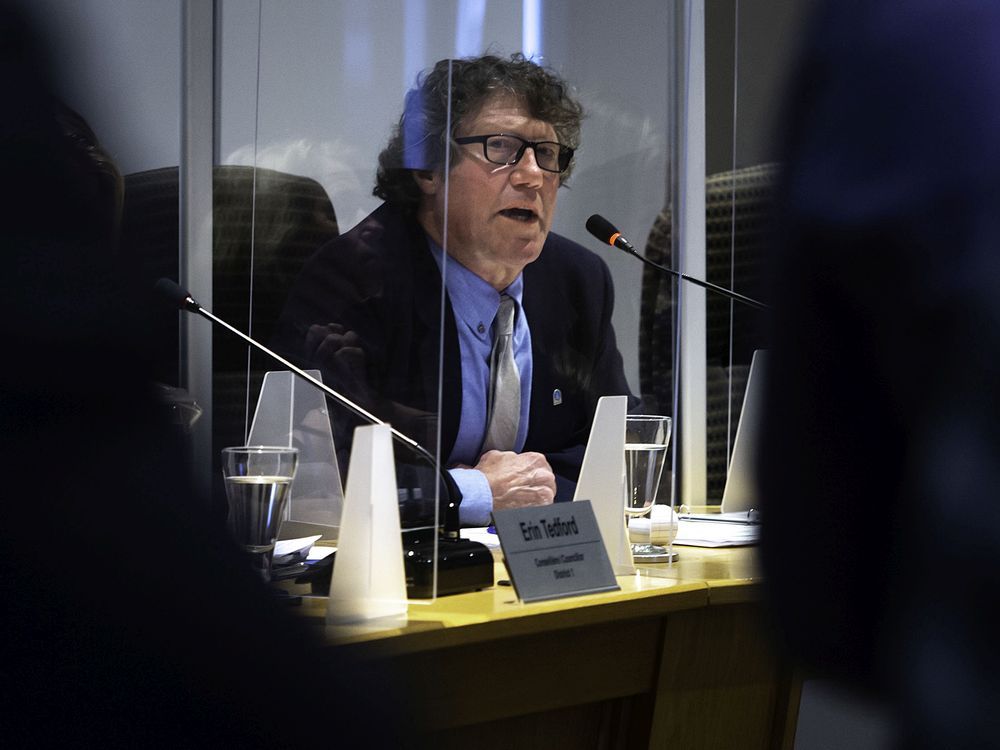 A rift between Pointe-Claire Mayor Tim Thomas and six returning councilors from the previous administration has been exacerbated by recent social media posts.
Content of the article
Tensions over zoning or development issues are not uncommon in West Island suburbs.
Content of the article
In Pointe-Claire, a rift between Mayor Tim Thomas, elected last fall, and six returning councilors from the previous administration has been exacerbated by recent social media posts, including videos posted by the mayor, on development concerns. This has prompted accusations from some councilors of misinformation and half-truths – and of breach of caucus confidentiality by the mayor, who has denied the accusations.
It seems even elected officials can be keyboard warriors, as speech at town hall meetings — which are webcast and archived — tends to be civil. Perhaps, as one of the two new councilors suggested, the Pointe-Claire council caucus meetings, now held behind closed doors, should be made public.
Content of the article
However, it is true that some major decisions were not unanimous during John Belvedere's term as mayor. For example, District 8 Councilman Brent Cowan voted against the city's purchase of the YMCA facility on Brunswick Boulevard. for $9 million last July.
Yet in March, the new council unanimously approved renaming the former YMCA building in memory of Olive Louise Urquhart (1907-1987), the first woman to serve as mayor of Pointe- Claire. (By the way, the city's new sports center, which will include Y community programs and group fitness classes, will open May 19.)
Dissent in council is not new, many items are still passed unanimously, and city business does not stand still. But the tone of social media posts implicating some councilors and the mayor has hardened and heated up just six months into this term.
Content of the article
On Tuesday, the council tabled a draft interim control by-law to better plan development in certain core areas. However, all six licensees voted to exclude the Fairview Mall parking lot. Instead, they asked for a comprehensive development plan (CCP) to deal with a proposed transit-oriented development (TOD) on the mall lot, which they said would still require consultation. It was noted that the area adjacent to Fairview Forest is still included in the draft control by-law, which will be formally filed next month, and that public consultations are expected to begin this fall.
Before the vote was called, the eight councilors laid out their reasonings on the Fairview parking issue and the interim control bylaw, seemingly without offending anyone in the room and without personal attacks.
Content of the article
In addition to social media posts, the various parties to the Pointe-Claire development debate are trying to get their messages across in person. The Save Fairview Forest Citizens Lobby continues its weekly Saturday protests. Last month, Cadillac Fairview held a town hall to present its plans to redevelop the mall's parking lot, located just north of Highway 40 near the REM station under construction at Fairview Ave. Meanwhile, Councilors Cowan, Tara Stainforth and Eric Stork are holding a town hall meeting at the Arthur-Séguin Park chalet on Saturday morning to discuss the interim control bylaw with their constituents.
Hopefully, all elected officials can take the same approach on social media as in public meetings and help calm the online feuds that are breaking out between some citizens.
It is important to present factual information and possibly influence support. People should also consider compromise solutions and show respect for those who have different views on key issues.
Albert Kramberger is editor of the West Island/Off-Island section of the Montreal Gazette.
Kramberger: keyboard warriors, beware of possible defamation lawsuits

Kramberger: back to the drawing board of the Pointe-Claire urban master plan