Marines take control of Puerto Vallarta Municipal Police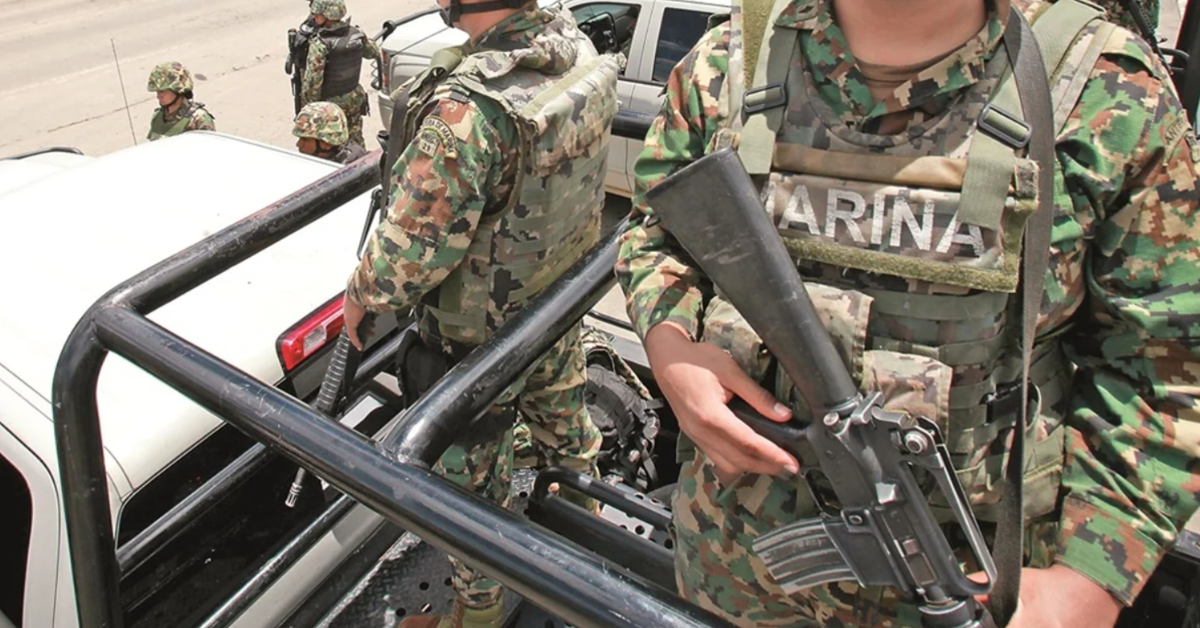 This Tuesday morning, and without warning, elements of the Secretary of the Navy (Semar) took control of the Puerto Vallarta Municipal Police and in the afternoon it was announced that the new Security Commissioner of the city, is the frigate captain, Eloy Giron Alcuria.
The Semar units were stationed outside the public security police station, which caused confusion among city officials as no official communication was received regarding the change of command.
Just four days ago, Mayor Luis Michel appointed police officer-in-training Israel García to head the police station and indicated that he would be in charge of the expedition until the second Infantry Captain Luis Fernando Muñoz Ortega returns to duty, who is ill.
On Tuesday afternoon, the Puerto Vallarta City Council sent a circular to the deputy directors, chiefs and managers of the areas attached to the Citizen Security Directorate in which they were informed that Girón Alcuria is the new commissioner, so that all issued documents must first pass through their hands to give the green light.
So far, Mayor Luis Michel has not disclosed the reasons for this change in police command in Puerto Vallarta.

Trending stories right now on PVDN
Jalisco health secretary issues warning for monkeypox case in Puerto Vallarta

On June 4, the Jalisco Health Secretariat (SSJ) received a notification from the National International Liaison Center (CNEI) of the General Directorate of Epidemiology (DGE), of a suspected case of monkeypox in Puerto Vallarta. A 48-year-old man, originally from and resident of Dallas, Texas (USA) traveled to Puerto Vallarta for tourist reasons, accompanied by his partner. The…

Marines take control of Puerto Vallarta Municipal Police

This Tuesday morning, and without warning, elements of the Secretary of the Navy (Semar) took control of the Puerto Vallarta Municipal Police and in the afternoon it was announced that the new Security Commissioner of the city, is the frigate captain, Eloy Giron Alcuria. The Semar units were stationed in front of Public Security…

New pedestrian suspension bridge collapses as mayor inaugurates it, sending dozens into a ravine

The mayor of the Mexican city of Cuernavaca was proudly opening a footbridge over a scenic creek on Tuesday when the bridge collapsed, sending him and about 20 others plunging into a ravine. The suspension bridge made of wooden planks and metal chains had recently been remodeled. The video of the collapse suggested the planks…

Know your consumer rights in Mexico: is it legal for restaurants to include tipping?

When you request your invoice from a server, you may find that a service charge has been included in the total amount due. It is the equivalent of a tip, which is usually given to waiters for the good service they provide. However, it is often included in the final total of an invoice, is it…

COVID-19 cases in Jalisco have increased by 356% in the last month since the mask mandate was lifted

Nearly a month after removing mandatory use of face masks in Jalisco, COVID-19 cases among citizens have more than tripled, according to daily infection statistics from the Jalisco Health Secretariat (SSJ). While in the week leading up to the announcement, from Monday May 2 to Sunday May 8, an average of…