Municipal elections set for the four towns in DeKalb County on August 4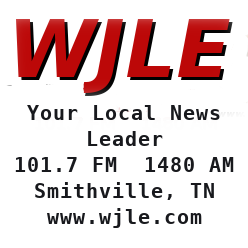 July 10, 2022
By: Dwayne Page
All four towns in DeKalb County will have municipal elections on August 4.
Early voting begins Friday, July 15 and ends Saturday, July 30.
Smithville voters will elect a mayor and two aldermen. All terms are 4 years from September 1st.
Smithville Mayor Josh Miller will be re-elected unopposed. Three people are running for Alderman. The candidates are outgoing Alderman Beth Chandler, Don Crook and Rhonda Tiefenauer. Two of this group will be elected.
In Liberty's municipal election, a mayor and five aldermen will be elected.
Incumbent Mayor Jason Hayes Ray will be challenged by Audrey M. Martin while six candidates will be vying for one of the alderman seats, including Kendra Stanford, James Ryan Dodd and incumbents William H. Reynolds, Jr., Derek Johnson, Joe D. Bratten and Kevin R. Mullinax. All terms are four years.
Alexandria's mayoral election will feature a contested race for mayor between Lloyd D. Dyer and Jana Beth Tripp, who are both currently aldermen.
In Alexandria, voters must elect a mayor for a full four-year term and must have elected three aldermen each for a full four-year term; and two aldermen to fill unexpired terms. Only one person, Curtis J. Rutter, qualified to run for an unexpired seat of alderman.
In Dowelltown, the municipal election was to elect two aldermen each for a full four-year term, but only one will be elected. Incumbent Alderman Greg Fish is the only candidate on the ballot.
Early voting hours are as follows at the DeKalb County Courthouse in Smithville: Mondays 1-5 p.m.; Tuesdays from 9 a.m. to 1 p.m.; Wednesday from 9 a.m. to 1 p.m.; Thursdays from 2 p.m. to 6 p.m.; Fridays from 9 a.m. to 1 p.m. and Saturdays from 9 a.m. to 12 p.m. Early voting will also take place again in the western part of the county on a limited basis. The DeKalb County Fairgrounds will be the early voting site on July 19 from 3-5 p.m. and July 25 from 9-11 a.m. Each early voting site is for any registered DeKalb County voter.