Navi Mumbai Municipal Corporation to provide SOPS to builders to prevent air pollution | Bombay News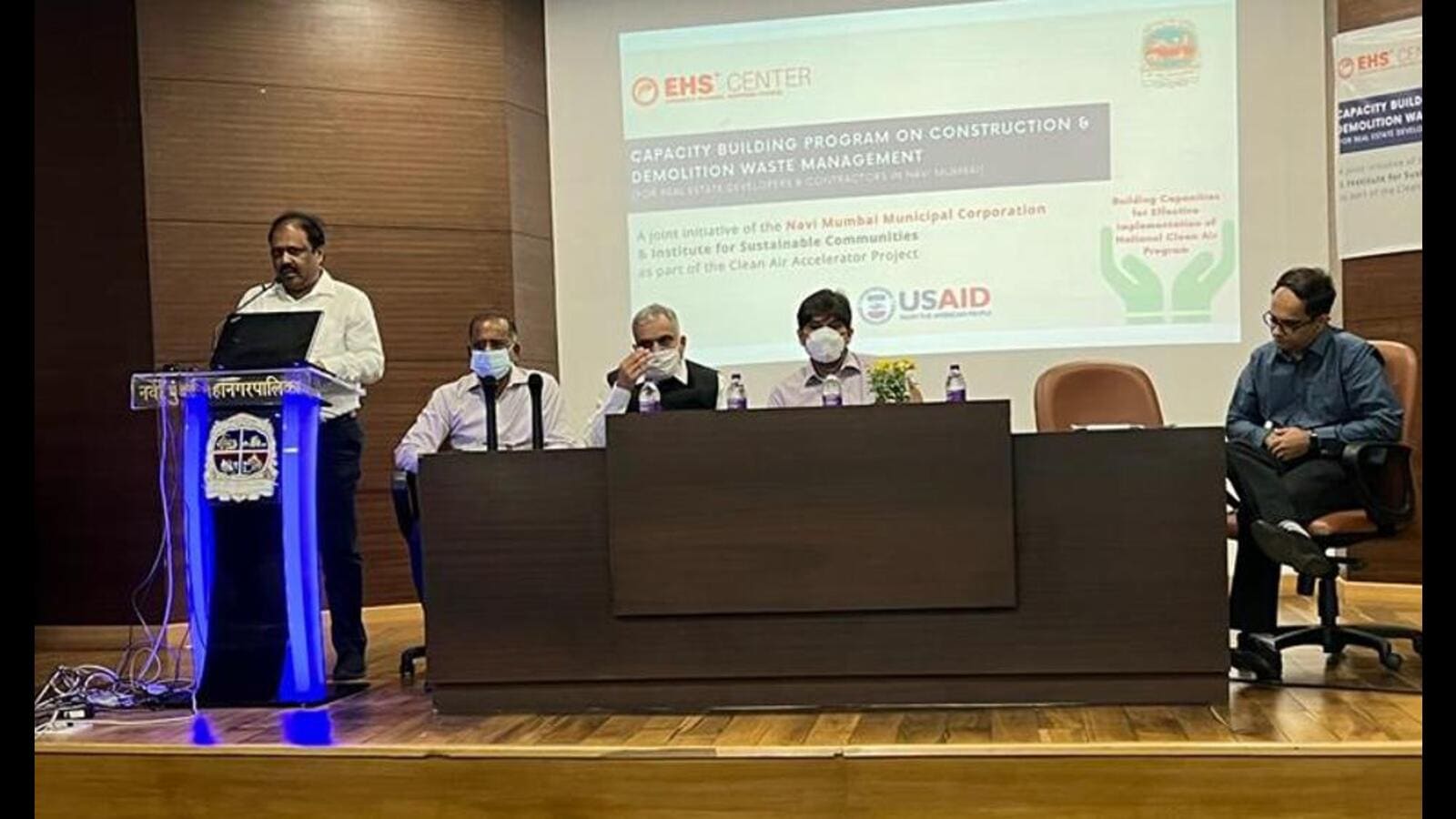 The Navi Mumbai Municipal Corporation (NMMC) will soon provide Standard Operating Procedures (SOPs) to the builder fraternity of Navi Mumbai to prevent air pollution during any form of construction work in the city.
To solve the problem of air pollution caused by development and construction works, the city administration held a workshop with the city's builders and developers on Thursday. The workshop was mainly aimed at raising awareness about the environmental issues facing Navi Mumbai due to the repeated violation of Particulate Matter (PM) parameters as well as jointly developing the SOPs to prevent air pollution in the city.
"There is a government air quality initiative with the aim of reducing the level of fine particles by at least 20% across the country. Major air pollutants include airborne particles, the source of this in Navi Mumbai is mainly development and construction works," said Shirish Aradhwad, Additional Municipal Engineer, NMMC.
According to the NMMC State of the Environment Report 2020-21, PM10 concentration in Nerul and Rabale nodes was found to violate accepted standard parameters.
The workshop focused on ways to achieve sustainable air quality and building practices. "Some measures to combat air pollution include investing in air quality monitoring sensors when starting a development project, appropriate means of undertaking demolition work and damage caused by uncovered inventory," an official said.
Other measures to include were having foggers for dust compaction, designated stations to wash the wheels of vehicles transporting construction materials to project sites, a full-fledged company policy to mitigate the construction dust, a tool kit on the project site for clean construction practices.
"We asked NMMC to share the SOPs identified to avoid air pollution. We will distribute them through the association. They explained sustainable practices to follow when transporting debris, conserving the water at project sites, etc. and the benefits they can bring to both builders and the environment," said Dharmendra Karia, Trustee, Builder Association, Navi Mumbai.