New owner takes over Hampden biomass power plant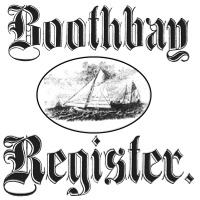 In March 2016, the Municipal Review Board ended its 25-year relationship with Penobscot Energy Recovery (PERC). MRC, a nonprofit conglomerate of Maine municipalities, is responsible for finding solid waste disposal options for its members. Six years ago, MRC had 187 members and entered into an agreement with Fiberight, LLC., a Maryland-based clean energy technology company. Fiberight built an $85 million plant in Hampden. with advanced technology in creating a new solid waste management system.
Boothbay Region Refuse Disposal District is a member of the MRC, which now has 115 members. For the past six years, members have been frustrated with the management and financial problems of the new plant, which has resulted in the plant being more than operationally closed. On August 8, a potential new owner emerged to run the struggling Hampden biomass plant.
At the BRRDD meeting on August 11, station manager Steve Lewis announced that MRC was becoming the new owner of the plant. "I don't have many details, but it looks like it could reopen this spring," he said.
In the original agreement, the MRC owned the driveway and land where the plant is located, and Fiberight owned the building. From now on, MRC will own the entire operation. Lewis reported that MRC was negotiating with Revere Capital Advisors, LLC. to finance the operation of the plant.
MRC Executive Director Michael Carrow shared a message on mrcmaine.org regarding the purchase. He wrote: "Under the terms of the project, Revere and its affiliates would provide the capital funding needed to restart and operate the facility. Revere and its affiliates would also assume the majority partner position in Municipal Waste Solutions, the LLC formed by MRC to purchase and own the facility.
In his address to the board at last week's meeting, Revere identified CS Solutions as the scheduled contract supplier for engineering services during the restart and operation of the facility. This raised a few questions. According to Carrow's post, MRC's partnership will be with Revere Capital Advisors, LLC and not with any other entity. MRC is aware of CS Solutions' ties to a company that has previously been involved in Maine.
However, the structure planned for the Hampden facility is entirely different, Carrow's post states. CS Solutions will be strictly a supplier to Revere and will have no role in the ownership, financing or governance of the facility. According to the message, Revere's proposal does not rely on any state or local tax incentives, loan guarantees, credit enhancements or similar financial support.
In another action, Steve Lewis is still calculating the financial figures for the past financial year. "I haven't finished, but I can say they are better than last year," he said. "This year, we did not rush to ask the cities to send their checks. So it's definitely better. »
Steve Lewis also expects the delivery of new trucks for the transfer station and Giles Rubbish. A new Peterbilt roll-off truck is expected later this month. The district buys it for more than $201,000, according to Steve Lewis. The district obtained a loan with an interest rate of 3.56% over five years. Steve Lewis said annual payments would be $44,437.
The administrators decided not to exchange $75,000 for their current delivery truck. Boothbay Harbor Administrator Jody Lewis thought keeping the truck would serve the district better in the long run. "I highly recommend keeping it. You can't find used trucks now, and we'd be absolutely stupid not to keep it," he said.
The district will now have two used trucks and one new. "We're going to run them because you just can't sit a truck for a long time and expect it to run," Lewis said. Giles Rubbish will also receive a new Peterbilt packer truck in September.
The trustees also elected a new slate of officers. Gary Crosby remains chairman. Jodi Lewis succeeds Chuck Cunningham as Vice President. Curt Crosby is personnel manager. Rob Hopkins remains Treasurer and Deputy Treasurer of Cunningham. JD Warren is the clerk.
The directors will then meet at 5:00 p.m. on Thursday, September 8 at the business office.